Regret Letting Your Real Estate License Expire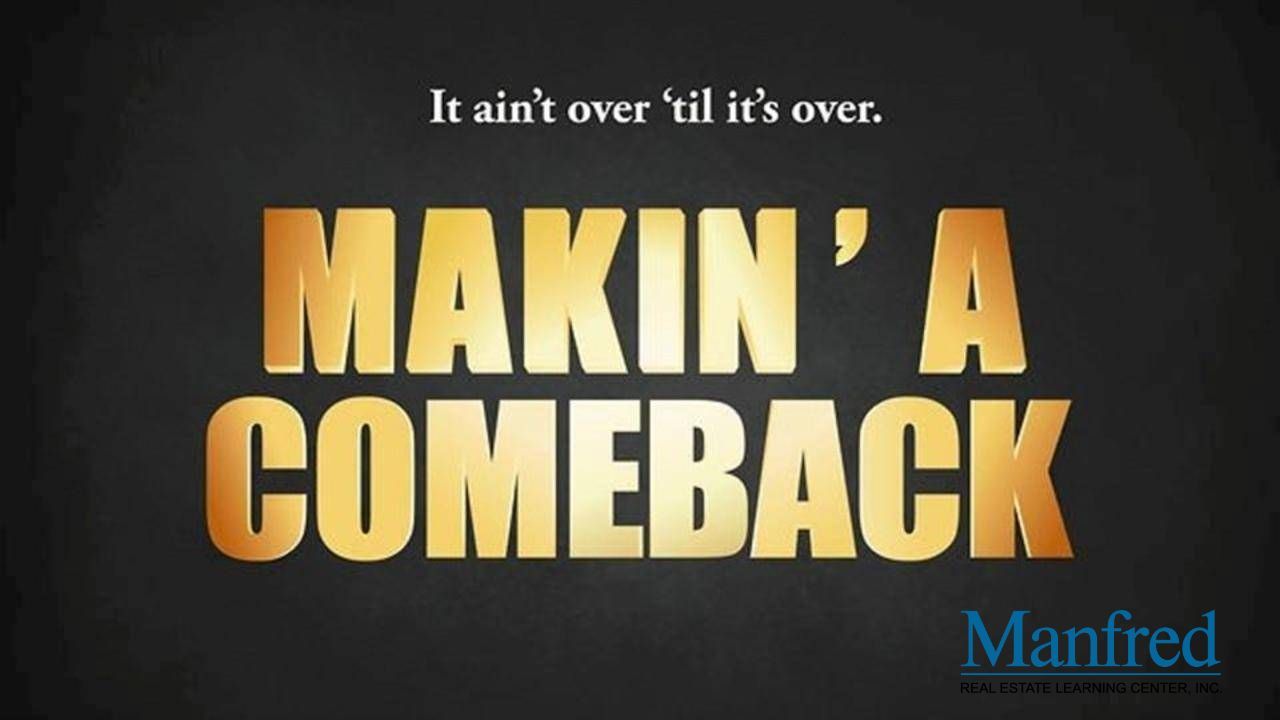 If you have let your license expire, you are not alone! Firstly, the Manfred School has been a source of education and guidance for many people who have allowed their license to expire over the years. For instance, there are so many different reasons why licenses expire. Most importantly, there are even more reasons to get back in the game, especially now! Regret Letting Your Real Estate License Expire. We understand, life happens!
Why Is This a Great Time to Get Your License Back?
Despite what you think, the headlines in the news continue to point to a healthy and thriving real estate market. In other words, there will always be people looking to buy and sell homes. One way to ensure a steady income and flourishing career is to become an expert in an industry that will never fade away. Certainly, real estate is not just a fad. Perhaps, you might have been thinking about getting your license back? Or regret letting your real estate license expire? There is no better time than the present. Either way, this is your dream and we are here to support you.
The Ever-Changing Real Estate License Requirements
Now that you are looking to get back into the industry, you should be aware that the requirements to obtain and maintain a license have likely changed since you last practiced. It can be tough to keep up with the changes. Next up, we outline exactly what you need to do given whatever your situation is.
What Specific Steps Do You Need to Take?
First, please be aware that on July 1 st , 2008, the required Salesperson Licensing Course went from being 45 hours to 75 hours. This means that depending on which of the following situations pertains to you,
you may need those additional 30 hours and/or prepare for test questions on the state exam from the new curriculum.
Perhaps it Has Been Expired for Less Than Two Years?
All you need to do is complete 22.5 hours of real estate continuing education, including 3 hours of fair housing 1 or 2 hours of law of agency, 1 hour of recent legal maters and 2.5 hours of Ethical Business Practices and renew your license with a sponsoring broker. It it expires on or after September 21st, 2022, make sure you include 2 hours of Cultural Diversity and 2 hours of Ethical Bias.
Maybe the License Has Been Expired for More than Two Years and You Can Prove That You Were Once Licensed?
Regardless of whether you took the 75-hour course or the 45-hour course, all you need to do is retake the state exam. Please keep in mind that the state exam will include questions from all 75 hours of curriculum. Therefore, it maybe beneficial to at least purchase a textbook/e-book and review materials so that you are prepared on all of the topics you need to know.
If Your License Has Been Expired for More than Two Years and you Cannot Prove that you Were Licensed but Can Provide the Original 45 Hour Salesperson Licensing Course?
You will be required to take a 30-hour remedial course and school exam and retake the state exam. Again, the state exam will cover all 75 hours, so review materials and/or the full course is recommended.
How Long is the 75-hour licensing and the 30-hour remedial course good for?
Both courses are valid for 8 years from the course completion date. If you do not obtain your license within that time frame, you will need to retake the course.
How Do I Prove I Used to Have a License or that I Took A Course in the Past?
It is your responsibility to prove that you were once licensed (your school will not be able to prove it for you). You may have your pocket card from the past to do so. To prove you have taken a course in the
past, you should either have a certificate of completion from the school you took the course from or you can call your school and see if you can get a duplicate certificate.
Even if you regret letting your real estate license expire, we have your back! Your success is our success. We look forward to helping you invest in yourself and your future.