Finding The Right Sponsoring Broker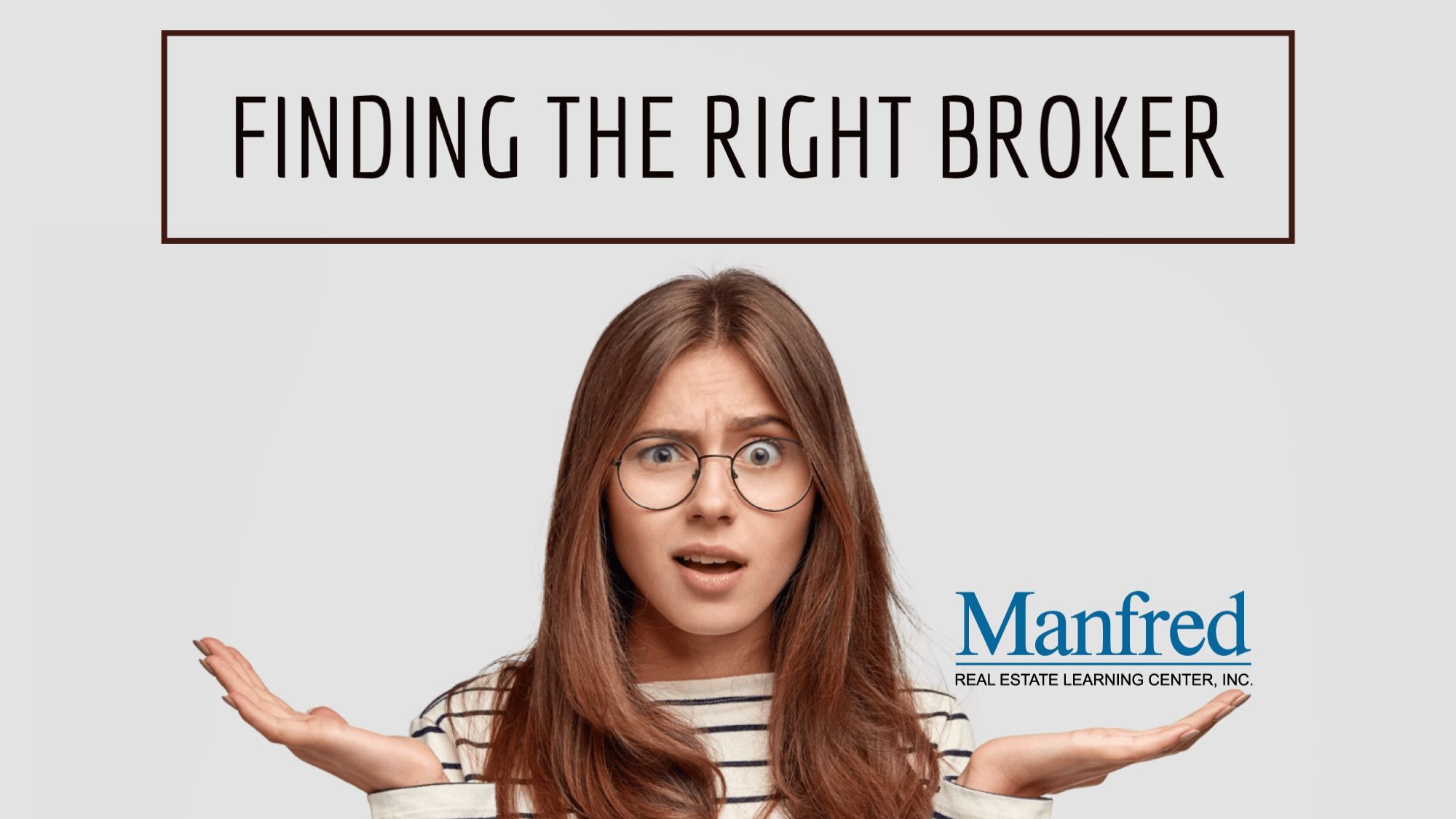 Every real estate agent must work under a sponsoring broker to maintain a Real Estate Salesperson License in NY. Finding the right broker for you is very important. You want to choose a broker that you are comfortable with and can mentor you. Do not base choosing a broker solely on the commission split. Obviously, that is an important factor but 100% of nothing sold is $0.00.
As a new agent, you are going to need training, mentoring, support, and a company that is willing to stand beside you and your goals. You have a lot of choices. Do your homework. Interview with brokers. Different real estate agents have different goals and personalities so do not choose a broker just because you personally know someone who works there. What is a good fit for them, may not be a good fit for you. All Brokerages WANT you. Keep in mind, this is not your typical job interview. You are interviewing them and they will tell you why you should join their team. If you were hiring someone to work for you, would you only interview one person or would you interview several and pick the best one for the job? Write down things that you are looking for in a broker. This is an important step in your business. Take your time while finding the right broker for you.
Finding the Right Broker and How to Set up Interviews
You can ask other real estate agents who they work with and the pros and cons of working for that company. You can look online for brokers near you, and pay attention to real estate signs in your area to find out who is doing business and where. At Manfred school, we have a wall of business cards of brokers looking for new agents. Feel free to stop in and grab some business cards. When you find a company that you are interested in interviewing, call and set up a time to meet. Talk with the broker owner or managing broker. You can also just stop in. It is completely acceptable for you to make a phone call or visit. Brokers are happy to have people interested in working with them. Never say YES to the first one you meet.
The Right Broker Interview Questions
Here is a list of top 10 questions that will help you get the conversations rolling. As you interview with brokers you will come up with more questions to ask.
Can you give me a brief history of the Company? Who are the owners?

Does the company have a mission statement? Values? Core beliefs?

What type of training/education do you offer to get me started in my new career as a Salesperson? How is it structured?

Where is it held and at what times?

What type of ongoing training do you do? Can I see your training calendar?

Does the company offer systems to help build my business? Please share?

What is the manager's priorities and basic responsibilities?

should I have questions, what type of support is available ?

Am I required to do office phone coverage or be on call?

Will you provide me with leads? Is there a fee for that service?
After your interview ask yourself how comfortable you are with the broker. If you were a client would you want to do business with this company? Look over the list you made of what you are looking for in a broker.
Some Things That Some People Look For
Remember, everyone has different goals, therefore, one factor may be important to one person and the same factor could not matter to another.
A broker who is actively involved in the market. An active broker may be more up to date on the market, neighborhoods, strategies, and technology.

Training and mentorship.

Supportive agents.

Admin and office staff supporting agents in day to day activities

Reputation

Lead generation

Website and Marketing
Working with your Broker and Other Mentors
"If I have seen farther than others, it is because I was standing on the shoulders of giants" – Isaac Newton. A good Real Estate broker can be a great resource. You can reduce your learning curve by using the expertise of a good broker. No matter what you do, how long you do it, you can always learn from others. Don't limit yourself to just learning from your broker. Seek advice from other successful agents, follow them on social media to get an idea of what they are posting and how often. Finding the right broker is the most important step in your new real estate business.